Trade Show
Mark your calendars!
The 2016 SIBA Discovery Show
Savannah, Georgia
September 16-18, 2016
The Hilton Savannah Desoto
Click here for hotel reservations -- Deadline is August 22!
>>>>>Registration is now open!<<<< 
Cancellation and refund policy: 
Registration fees are fully refundable up to August 15, 2016
50% refundable from August 15-September 1, 2016. No refunds after September 1, 2016
Fun Stuff from #SIBA15!
Some of you have asked for copies of materials that might have been handed out at some of the sessions at #siba15. We now have some available for you, and will add more as they come our way:
Notes from The Economics of Publishing session with George Gibson of Bloomsbury. Big thanks to Kimberly Daniels from The Country Bookshop for making these available!
Human Resources with John Sherlock: Powerpoint presentation | Added HR Resources for small businesses
And don't forget the Rep Picks Title List, also available on Edelweiss
You can find the entire set of Discovery Show handouts here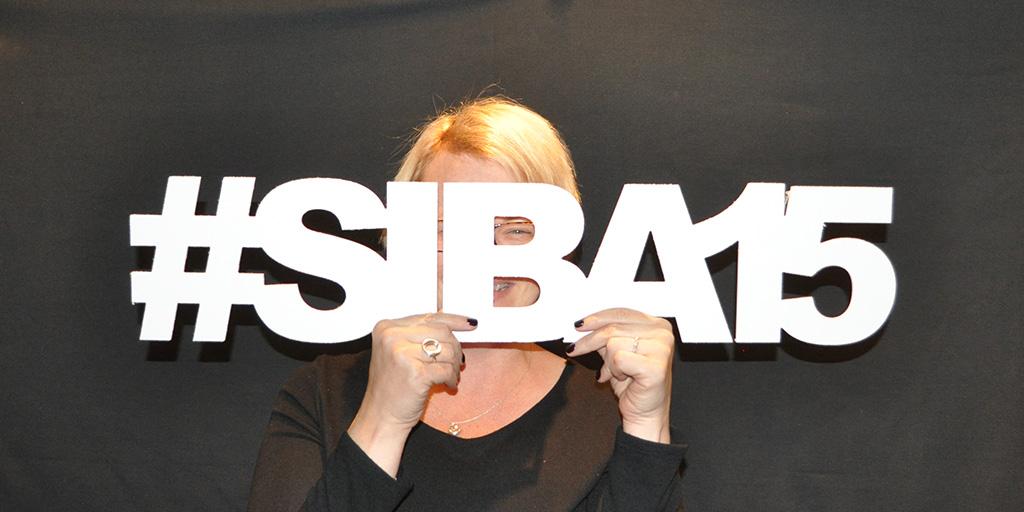 If you had your picture taken at the #SIBA15 Hashtag Photo Booth, the photos are available for downloading and sharing here. Please feel free to share these around -- Be sure to credit or tag Beth Golay of Books & Whatnot when you do (@BOOKSANDWHATNOT). And of course, tag SIBA! (@SIndies, @ladybanks)
And finally, if you had a chance to turn your hotel televisions to channel 3 during the weekend, you would have been watching SIBA TV -- a collection of clips, movies, and book trailers, including many things from past SIBA shows that are sure to make you nostalgic. We now have SIBA TV available for viewing online here: https://vimeo.com/channels/ladybanks
We've just uploaded photos from the Discovery Show to our photogallery, and we can use some help from you in identifying all the people in the shots. Go here and tag or comment to your heart's content!: http://sibaweb.site-ym.com/gallery/ViewAlbum.aspx?album=405838
SIBA thanks its generous sponsors to the 2015 Discovery Show
American Booksellers Association
Book Industry Charitable Foundation
China Grove Press
Hachette Book Group
Harpercollins
University Press of Floriday
Inkreadible
Great American Bargain Book Show
The Reba and Dave Williams Foundation for Literature and the Arts
Inkreadible Sponsors
Many thanks to our 2015 Inkreadible Sponsors below:

The Reba and Dave Williams Foundation
for Literature and the Arts
Our Anniversary Ambassadors


#SIBA15 Sponsors
SIBA thanks its generous sponsors to the 2015 Trade Show
American Booksellers Association
Book Industry Charitable Foundation
China Grove Press
Hachette Book Group
Harpercollins
University Press of Floriday
Inkreadible
Great American Bargain Book Show
The Reba and Dave Williams Foundation for Literature and the Arts